"The word "Master" gets tossed around far too much these days, but it is totally appropriate to use when talking about Evie Kane. Her mastery of hypnotherapy processes – combined with the magical resonance of her voice – allows her to easily induce trance, side-step even the most persistent conscious mind chatter, and focus on the deeper work to be done. The breadth of Evie's knowledge in an astounding variety of areas gives her a toolbox that produces positive and lasting results, very quickly. I feel blessed and extremely fortunate to be working with her – she has helped me grow and change for the better in more ways than I can describe."
"Working with Evie has been a game changer for me both personally and professionally. Her hypnosis program has made such a dramatic difference in my life, With her as my guide, I have been able to get beyond long-standing personal blocks. And most importantly, I'm able to imagine what my life can truly be. Her voice is so magically soothing! And, though I'm someone incredibly high strung, she is able to put me into a hypnotic trance almost immediately. She is a powerful ally and guide and I am beyond grateful. I could write for days about how great she is!"
"This is the second time that I have engaged Evie Kane to help in my personal growth. I was struggling with stress as a corporate director in healthcare, and she was a great help to me. That was 20 years ago. And now, at the age of 75 I needed help and guidance due to the doldrums of the pandemic and lockdown, so I contacted Evie again. The pandemic was bringing out the worst in me with my personal growth, once again. I was often angry with a snap temper which hurt my wife and niece. I was procrastinating and feeling stuck. I had a lack of energy and I had no goals, etc. Since I have been meeting with Evie for the last few month, I have once again stepped up my goals to play golf and get physically fit I have released anger and controlled my temper. And, to my surprise, I feel energized and regained my love of life! Evie is just brilliant, an expert in the use of. hypnotic therapy. She is intelligent, kind, humorous, compassionate and a real friend. I highly recommend her!"
"I have been working with Evie in many capacities, during challenging times over the last 20 years. As a therapist, life coach and hypnotherapist, she has been my "go to person". She has brought me through 'big things' like divorce, cancer, alcoholism, and dealing with toxic workplaces. And, 'smaller things' like passing a European driving test (failed 8 times in a row, re-connected with Evie, and passed the very next time after doing hypnosis). Hypnotherapy has always been a key part of the work. It's proven to be really instrumental in my growth, happiness and really getting to the deep down stuff stuck in the psyche, and releasing it. And, when there is nothing major pending, I pull out and listen to her hypnosis recordings to help with stress relief.. Just the sound of her voice creates a feeling of calm and peace. If you are reading this, you are thinking about it. Stop thinking and just try it. I know from, experience you'll be very, very, happy you did."
"Evie's voice… her unique skills and talents begin with her voice. I've worked with Evie for a number of years. We've engaged in a number of modalities, linking the conscious and unconscious mind to my thoughts, feelings and behaviors---such as shamanic journeying, EFT, EMDR and Hypnosis. Specifically, her hypnotic journeys are amazing! Evie's voice is so calming, steady, warm….it goes right through you and I feel safe and totally relaxed. No matter how anxious and stressed I "feel", I always have a sense of calm and peace afterwards. Between sessions, I successfully use her hypnosis recordings to calm and center myself through stressful work situations Over the years, I've worked at getting to the bottom of my feelings and now realize how much my thoughts impact my feelings and behaviors. Her hypnosis program helps me eliminate negative thoughts to create a space for positive energy and the confidence to take inspired action and be more successful in my life and business. Evie is a remarkable, gifted and experienced practitioner. I am so fortunate to continue to work with her."
Claim your free 30-minute strategy session with our specialist and transform your life today!
We have extensive experience in helping clients with weight loss, anxiety, depression, smoking,
addictions, performance anxiety and a host of other challenges. Get in touch for a confidential chat.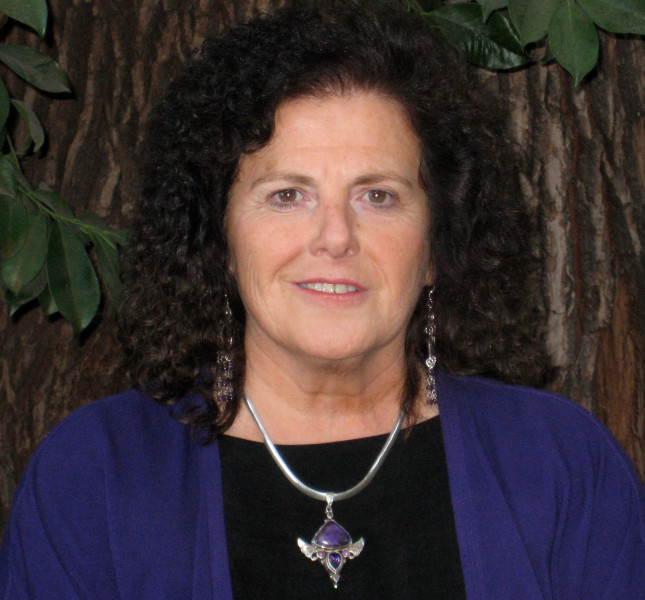 Senior Hypnotherapist, HypnoFit® Pasadena, California
Anxiety, depression, stress, fear
Are you…
Dealing with big changes; job loss, divorce, marriage, or a health crisis?
Noticing repetitive, counter-productive patterns in your relationships & career?
Having fears, phobias, or trauma memories that nothing seems to help?
Letting lack of confidence hold you back despite of all your positive affirmations?
Wanting to release limiting beliefs, and patterns of behavior that keep you stuck going around the same old mountain?
These are just a few reasons why people work with Evie to create lasting change.
Evie is a Licensed Clinical Psychotherapist, Certified Hypnotherapist, an ordained all-faith minister and shamanic practitioner. She has 30 years private practice experience as a hypnotherapist, psychotherapist, and life/business coach and consultant.
Prior to this, Evie held executive level marketing and training positions in corporations, and has worked as a leadership and visionary training consultant for Fortune 500 companies and executive entrepreneurs. She is a member of the International Association Of Women Business Coaches and has specialized in coaching successful entrepreneurs.
Evie has studied with master healers, shamans, and spiritual leaders over the last 20 years. She holds certifications as an Advanced Shamanic Teacher, Past Life Regression Therapist, Soul Memory Discovery Facilitator, Angel Therapy Practitioner and Medium, and the Energy Modalities: EMDR and EFT.
As a gifted intuitive, she is masterful at being able to pinpoint "the heart of the matter" and assists clients in accessing their own intuition, inner wisdom and guidance.
Evie uses warmth, humor and compassion to create a safe, supportive and healing environment.
If you are ready for change, contact Evie.
"When I first came to see Helen, I had a very dark cloud hanging over me. Issues in my life and past were unsurmountable. What I noticed with my sessions with Helen is that I've achieved confidence and self-belief. I've also noticed that, in day-to-day life, I'm so happy with myself. I've been able to deal with situations and not take them personally. Everything's been unlocked, and I can go ahead and live my life."
"I started suffering from depression in 2006 when my little boy was born, and it was just horrific. I was sad all the time. I was crying. I was in a dark place. No amount of medication would help me. I was having therapy after therapy, and it didn't seem to be helping. I got in touch with Helen and boy has she changed me around. The darkness isn't there in my life, and I can live again."
"I was once a smoker, though I wouldn't believe it now. I smoked cigarettes for approximately 20 years and had several attempts at giving up - cold turkey, cutting down, going to the doctors and getting prescription drugs. Nothing worked. I can honestly 100 per cent say after hypnotherapy, I don't feel like an ex-smoker. I feel like a non-smoker. It's not a habit I want to go back to. The thought crosses my mind from time to time, but it's so easy to push aside. I can't stress how easy it's been."
"When I first came here, I was confident the Virtual Gastric Band would work. A family member had hypnosis for fear of water and had become a scuba diver. I was stressed at the time and had all the usual baggage that went with why I ate, and Helen helped me with that. Now, I've lost ten kilos and hope to lose a lot more and take advantage of Helen's support and advice."
Claim your free 30-minute strategy session with our specialist and transform your life today!
We have extensive experience in helping clients with weight loss, anxiety, depression, smoking, addictions,
performance anxiety and a host of other challenges. Get in touch for a confidential chat.
HypnoFit® Pasadena CA Clinic
Virtual sessions by appointment.
Frequently Asked Questions