"I was slightly apprehensive about hypnotherapy at first but June was so calming and reassuring and the process was easier than I imagined it would be. I started noticing results in the first few weeks and am excited to continue working towards my goals. I highly recommend June and clinical hypnotherapy."
"Hypnotherapy with June was an amazing journey. She spent significant effort getting to understand my specific situation and catered the sessions to suit my individual needs. I'm so grateful for June, she helped access my subconscious and got me through some major mental blocks. I feel like me again and I'll be forever thankful!"
"I have worked with June for many years, and her passion has always been infectious. Since she brought hypnotherapy to the patient bedside, we have had another powerful string to our bow. June has helped all manner of folk, and has an amazing ability to facilitate distressed and injured people get centred, grounded, and back in control. I am really glad she is sharing her care and skills with a wider clientele."
"Oh my goodness, June is so lovely. I made an appointment with June because I was having insomnia for weeks on end and I couldn't pinpoint what was causing it. Prior to visiting June, I had never had hypnosis. I was a bit apprehensive but June made me feel very safe during the session. After the session, I was amazed at how much my subconscious mind can have an impact on my everyday life. During the hypnosis, I uncovered what was causing my insomnia. Once I was able to identify that, the insomnia immediately improved and then disappeared over a matter of a week. I feel that this hypnosis was very valuable and I would recommend June to anyone. Thank you June."
"My name is Douglas, I am 14 years old and I had a really bad case of needle phobia. After seeing June at her house I was able to talk about my fear. The next day I was able to have my surgery and face my fear. The breathing 7/11 she taught me really helped me, I can also use this when I need to in the future. I recommend June. Thank you June."
"I was a bit of a sceptic when it came to hypnosis but was very surprised by my response to the process, especially as we were meeting via zoom during lockdown. June is very friendly and professional and goes out of her way to make you feel comfortable and safe. I have struggled with my weight all my life, but now feel that I have regained control, losing 4 kg during our zoom sessions. June gives you tools and resources that you can continue to use after completing the sessions, which was super helpful. A surprising extra benefit of the hypnosis is the improved sleep I now have!"
"Hypnotherapy with June has brought so much positive change into my life. After only the first couple of sessions I was already starting to see significant improvements in my mental well-being. June has a way of making you feel so comfortable and safe. She has a strong commitment to helping you achieve your goal, and has helped me understand my own situation at its roots. I would recommend June to anyone who is in need of positive change. Thank you June."
"June helped me by taking me on a journey where I worked out what the learnings were from the things that had caused me to be sad and angry in the past. June's sessions were more gentle than the things I had done before that, and yet they were so powerful. My sessions with June helped me gain a new calmness and confidence that I had been searching for, and those feelings have stayed with me. I recommend June to anyone who wants to learn from their past and move forward in their life."
"June is a very intuitive practitioner and she helped me with long held unhelpful beliefs that were holding me back and tainting the way I saw the world. I can honestly say that after the first session, this changed for me. June's ability to flex the sessions to match my changing needs meant that every interaction with her was extremely worthwhile one for me. June is intrinsically motivated to help her clients, so will be committed to finding the most beneficial path with you. "
Claim your free 30-minute strategy session with our specialist and transform your life today!
We have extensive experience in helping clients with weight loss, anxiety, depression, smoking,
addictions, performance anxiety and a host of other challenges. Get in touch for a confidential chat.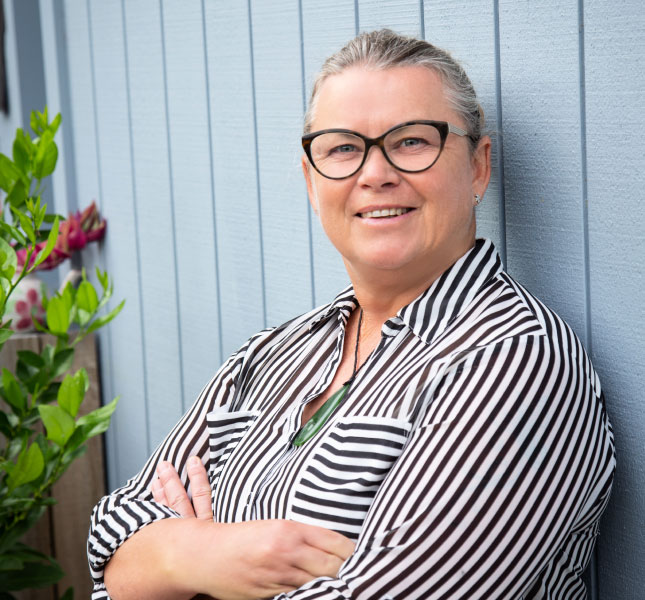 Senior Hypnotherapist, HypnoFit® Auckland NZ
Pain management, weight loss, anxiety, depression
June is a Registered Nurse who started her nursing training in 1982. Since then, June has had many different roles and worked in a variety of healthcare settings including public hospitals, private hospitals and community settings. She has had extensive training and completed Post Graduate study.
Whilst New Zealanders are lucky to have a great health system, it isn't without its shortfalls. Since starting work as a Pain Clinical Nurse Specialist in a large hospital June has observed the lack of services available for the large number of people who suffer from Chronic Pain. It has been well documented in the literature that where medication does not work for pain, hypnotherapy is very effective.
June has studied at the New Zealand School of Professional Hypnotherapy, online with Mike Mandel and most recently attained the advanced HypnoFit® Therapist certification with Helen Mitas.
"When I first came to see Helen, I had a very dark cloud hanging over me. Issues in my life and past were unsurmountable. What I noticed with my sessions with Helen is that I've achieved confidence and self-belief. I've also noticed that, in day-to-day life, I'm so happy with myself. I've been able to deal with situations and not take them personally. Everything's been unlocked, and I can go ahead and live my life."
"I started suffering from depression in 2006 when my little boy was born, and it was just horrific. I was sad all the time. I was crying. I was in a dark place. No amount of medication would help me. I was having therapy after therapy, and it didn't seem to be helping. I got in touch with Helen and boy has she changed me around. The darkness isn't there in my life, and I can live again."
"I was once a smoker, though I wouldn't believe it now. I smoked cigarettes for approximately 20 years and had several attempts at giving up - cold turkey, cutting down, going to the doctors and getting prescription drugs. Nothing worked. I can honestly 100 per cent say after hypnotherapy, I don't feel like an ex-smoker. I feel like a non-smoker. It's not a habit I want to go back to. The thought crosses my mind from time to time, but it's so easy to push aside. I can't stress how easy it's been."
"When I first came here, I was confident the Virtual Gastric Band would work. A family member had hypnosis for fear of water and had become a scuba diver. I was stressed at the time and had all the usual baggage that went with why I ate, and Helen helped me with that. Now, I've lost ten kilos and hope to lose a lot more and take advantage of Helen's support and advice."
Claim your free 30-minute strategy session with our specialist and transform your life today!
We have extensive experience in helping clients with weight loss, anxiety, depression, smoking, addictions,
performance anxiety and a host of other challenges. Get in touch for a confidential chat.
HypnoFit® Auckland NZ Clinic
In clinic and virtual sessions by appointment.
621 Huia Road Parau, Auckland New Zealand
Frequently Asked Questions
Our tranquil, leafy HypnoFit® clinic is under 40 minutes drive from central Auckland. Find us at 621 Huia Road, Parau, Auckland 0604, New Zealand. Public transport is limited, but we do offer the convenience of remote sessions on Zoom. Some of our clients appreciate that they can talk to us from the comfort of their home environment, while others enjoy getting out of town!
Hypnotherapy uses the mind's natural abilities to alleviate stress, remove emotional burdens and achieve personal goals specific to each client. It's safe, effective and most importantly addresses the root cause of the physical or psychological issue, or stressors, and reprograms the mind to move forward and deal with these concerns in a positive, life-affirming way.
The simple answer is – yes. The conscious mind is highly 'distractible' and so, in order to access the subconscious, the conscious mind must first be bypassed. Once this has been achieved our hypnotherapists seek out the root cause through a process of analysis and methodically go through the process of eliminating negative emotions and beliefs, which have most likely been allowed to grow over time and have manifested themselves in the affliction that has presented for treatment.
Each time a person experiences the same emotion it continues to build. So, in time, the conscious mind is unable to move forward unless that issue is addressed and the block is removed.
While under hypnosis, suggestions are made to the subconscious mind in order to deal with the particular affliction and reprogram it to deal with those specific feelings and emotions in a different manner.